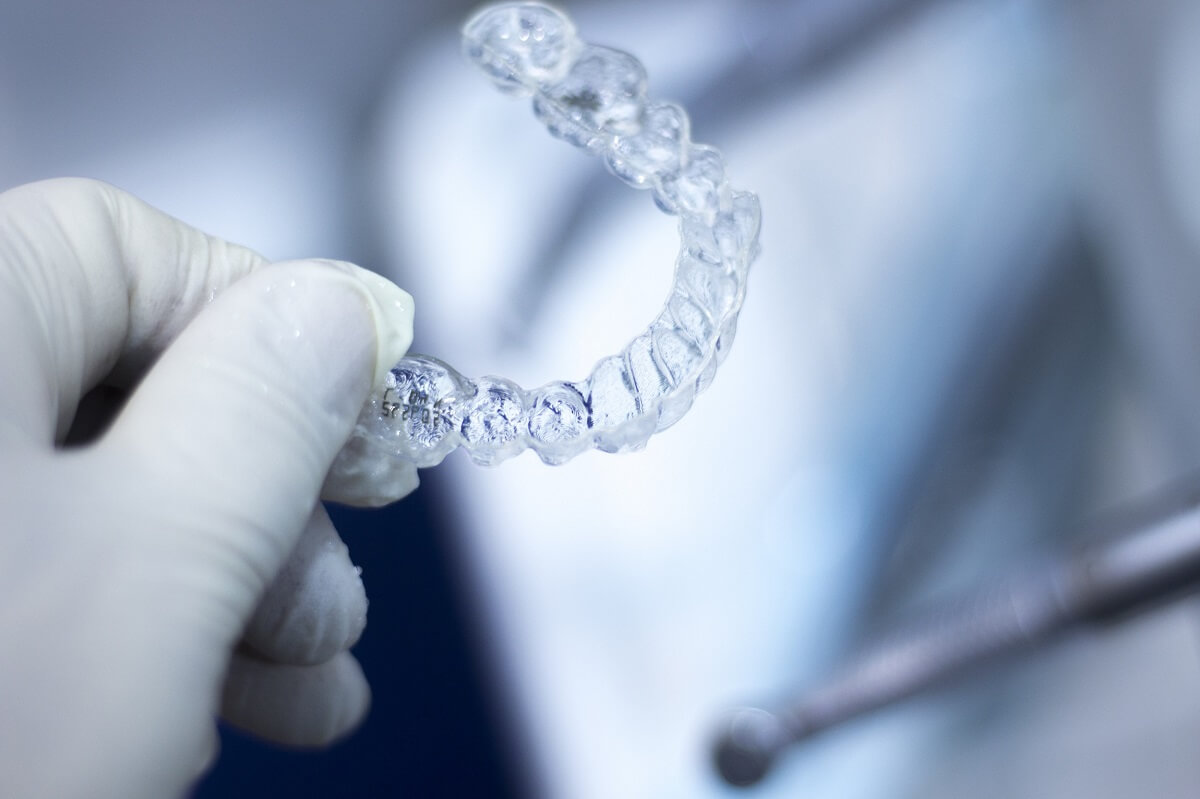 11 Jun

4 Reasons Why You Should Opt For Invisalign

If you have a misaligned bite, then correcting your smile is an excellent choice. Having crowded or crooked teeth makes it easier for food and bacteria to become trapped. As well, misaligned teeth are more challenging to clean, while properly aligned teeth make all aspects of maintaining oral health easier. Getting orthodontic treatment helps your teeth look their best, providing you with a beautiful, confident, and long-lasting smile.

Choosing the right orthodontic treatment option is essential, and knowing what option is best for you can make your decision easier. In this article, our team at Maxx Dental Group explores the benefits of choosing Invisalign in Fort Mcmurray. Read more to learn about the clear advantages that Invisalign near you offers.
Appearance
The main reason that patients choose to get Invisalign aligners is their appearance. While traditional metal braces are obvious in the mouth, Invisalign aligners are clear and barely noticeable when in use. They are even less noticeable than products like ceramic and clear braces. The discreet appearance of Invisalign allows users to show off their best smiles during treatment without the embarrassment of large metal brackets.
Convenience
Another big reason why our dentist near you recommends Invisalign is because it is very convenient for patients. Invisalign treatment uses clear, removable aligner trays. This means that you won't have to restrict your diet, and no foods are off-limits. As well, removable aligners mean that maintaining dental hygiene is super easy; simply remove your aligners, brush and floss like normal, rinse your aligners, and place them back in your mouth.
Although Invisalign aligners need to be worn at least 22 hours a day to successfully adjust your teeth, the convenience of quick removal for eating and cleaning sets this treatment apart.
Speed
Invisalign is a quick and efficient orthodontic treatment. In some cases, alignment can be achieved more quickly than with traditional braces. Since our dentist in Fort Mcmurray can computerize and project your entire personalized treatment, the duration of your treatment can be easily predicted, and in some cases, your bite can be corrected within one year.
Comfort
One of the best things about Invisalign is that it is the most comfortable orthodontic treatment option. Traditional metal braces have hard brackets and sharp wires that can poke and irritate the tongue, gums, and inner cheeks. Having to get the wires and brackets tightened can also cause discomfort.
Invisalign is much gentler than traditional braces and often produces less discomfort. Invisalign aligners use smooth plastic that does not irritate or scratch the gums. The aligners slowly guide your teeth into the correct position without putting a large amount of pressure on them, making the overall process effective without being painful.
Interested in Learning More about Invisalign?
Invisalign is an excellent, discreet, and effective option for orthodontic treatment. If you have crooked teeth, consider this innovative treatment method. Invisalign clear aligners come with a shorter treatment time, are gentle on teeth, and are much easier to maintain when compared to metal braces. Furthermore, the clear aligners allow you to share your smile while aligning your teeth.
If you believe that Invisalign may be the solution for you, visit our team at Maxx Dental Group. We are happy to answer any questions or concerns you may have about this innovative treatment method. Please contact us to begin the Invisalign process today! We can't wait to get you started on your journey to a happier, healthier smile.