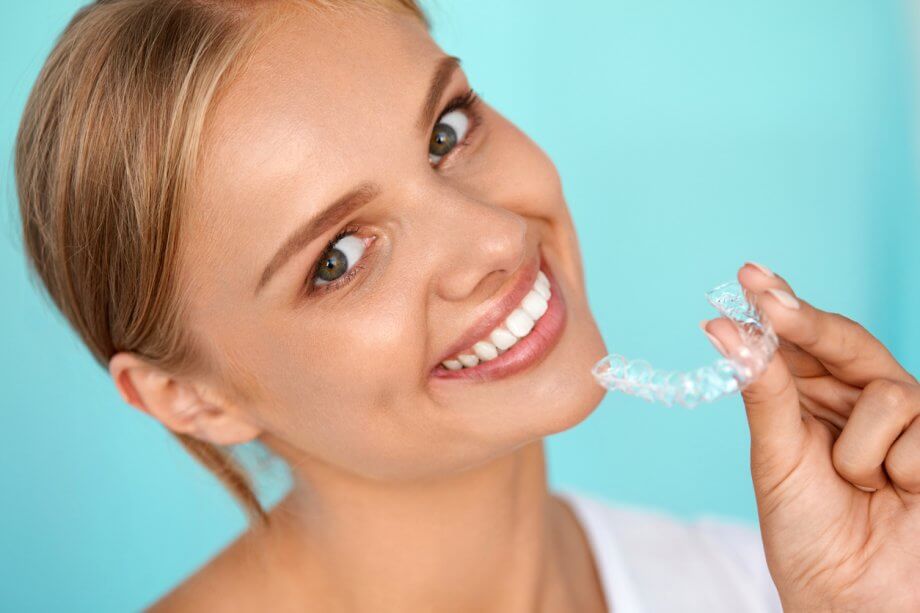 24 Mar

For a Beautiful Smile, Consider Using Invisible Braces

These days, wanting to show off a beautiful smile is not asking too much, especially because, due to advancements within the field of dentistry, improving the look and function of your teeth has never been easier.

One of the most popular and most effective ways to go about obtaining a smile makeover is by receiving orthodontic treatment from your dentist in Fort McMurray. They will be able to help you identify the method that best suits your unique dental needs.

Here at our local clinic, we offer orthodontic services to all our patients. To learn more, we highly encourage you to come in and see us.
Orthodontics Explained
Orthodontics is a branch of dental medicine that specializes in the realignment of teeth. They also address problems with your jaw and bite pattern.
As many people are aware, this type of care is administered through the application of braces, both traditional and non-traditional. The 4 main kinds of braces are noted below:
Metal.
Ceramic.
Lingual.
Invisalign.
Ceramic braces are identical to metal braces, but as is obvious, the brackets and arch wires are made from ceramic to be less noticeable. Lingual braces are the same as metal braces too, yet they're attached to the underside of your teeth.
As for Invisalign, this is a form of clear aligner therapy. "Invisible" trays designed from dental plastic is used to make trays that fit over your teeth. Through the exertion of constant pressure, they encourage your teeth to move into a new position over time. Due to its subtleness, a lot of people are eager to acquire Invisalign in Fort McMurray. For more information, reach out to a dentist near you.
The Invisalign Process
When you decide to pursue Invisalign treatment, a few things will need to happen:
Your dentist or orthodontist will need to confirm that you're a viable candidate for this process. They'll be able to do this after physically evaluating your mouth and taking x-rays.
Molds are made of your teeth. These are sent off to a separate dental lab where your plastic trays are made. They'll fit your oral dimensions precisely.
Once your trays are all ready, you'll come back to receive your first pair. And so, your orthodontic journey has officially begun!
Periodic check-ins will occur every 4 to 6 weeks. Your orthodontist will ensure that everything is looking good and swap out your old trays with a new pair to keep the treatment progressing.
On average, orthodontic treatment can last anywhere from 12 to 18 months. Patients whose smiles demand more extensive repairs may need to wear their braces for 2 years instead. Your orthodontist will be able to detailed the various stages of your journey during your initial consultation.
Why Consider Invisalign
Invisalign is a beneficial method to consider if you're looking to have a more beautiful smile. The reasons include:
It's a reliable treatment.
No changes need to be made to your diet. This is because it's okay to remove your trays during mealtimes.
You won't feel self-conscious, since your trays are, essentially, invisible.
No irritation or redness. The plastic used to make your aligners is high-quality and won't harm your gum tissue.
Less dental emergencies since there are no brackets or wires involved.
Keep in mind that, if you're dealing with more serious dental problems, your orthodontist may recommend traditional braces instead.
So, are you interested in receiving Invisalign near you? At Maxx Dental Group, we're excited to welcome you to our local dental clinic and work with you to achieve the smile you've always dreamt of.
Visit our website, give us a call, or drop by our location to speak with a staff member and speak up an appointment today!