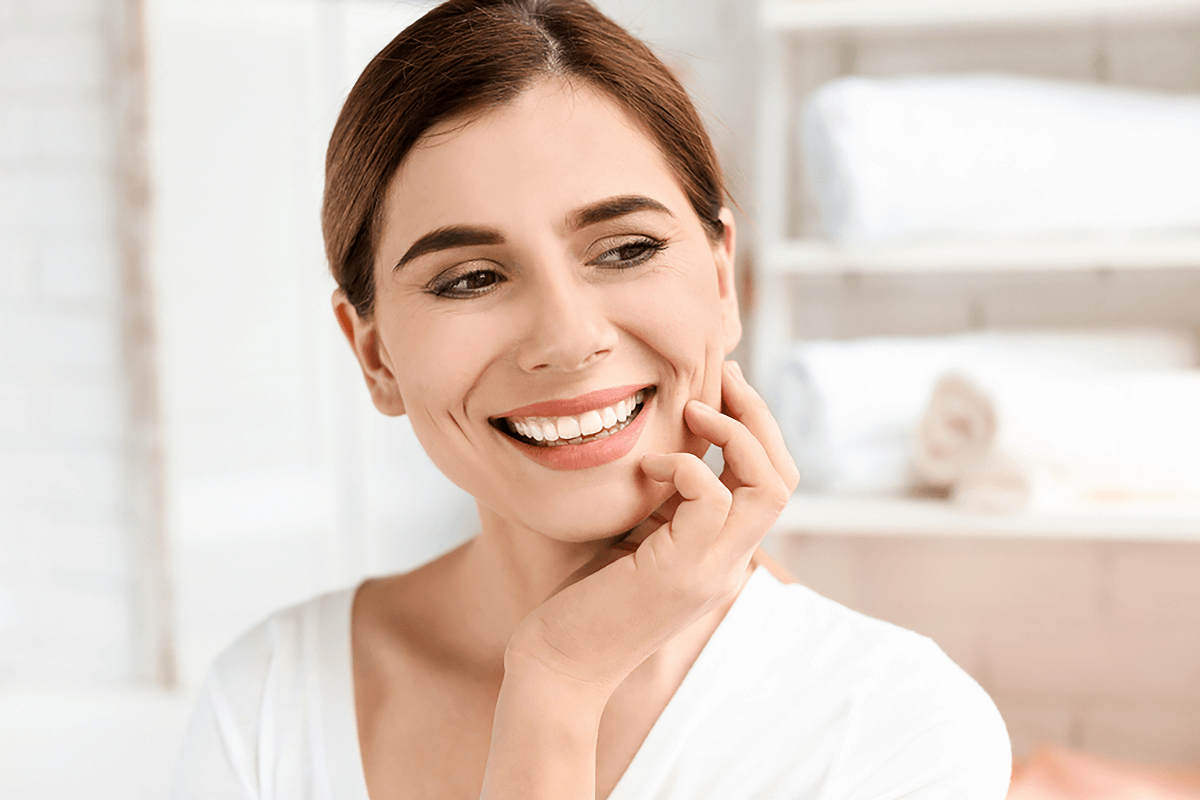 17 Feb

Here is How Cosmetic Dental Bonding Can Give You a Beautiful Smile
Cosmetic Dentistry
Being able to show off a beautiful, pearly-white smile is certainly all the rage these days, and that's where cosmetic dentistry comes in. Cosmetic dentistry is a branch of oral care that focuses on improving and repairing the state of your teeth, gums, and even your jaw, specifically their appearance and shape. Several procedures fall under the umbrella of cosmetic dentistry, such as receiving veneers, teeth whitening, dental crowns, and dental bonding.
For more information about cosmetic dental treatments near you, contact our local dental clinic today!
What is Dental Bonding?
Dental bonding is a type of treatment that falls under the umbrella of cosmetic dentistry as well as adhesive dentistry since it deals with bonding substances to the surfaces of your teeth, which encompasses the enamel and the dentin.
That said, the main purpose of cosmetic dental bonding is to repair teeth that are chipped or cracked, stained, irregularly shaped, or if there are unnatural gaps between teeth. Dental bonding can also be utilized to protect the root of your tooth from plaque and tartar if it has become exposed due to your gums receding.
The process encompasses applying a resin-based, putty-like substance onto your tooth, which is known as the 'bond'. A special liquid is used to ensure that your tooth bonds properly to the resin. Then your dentist will apply and shape the substance to give your tooth a better look. After, the resin is hardened with a blue UV light so that it will last. The dental resin can be made to match the color of your natural tooth, so you won't have to worry about anyone noticing.
Your dentist will make any necessary adjustments once the bond is in place. They may need to trim or reshape it so that your bite remains normal. Finally, your teeth will be polished, and then voila! A brand-new, beautiful smile crafted just for you!
Overall, this process will take no longer than an hour to complete; you'll be free to go about the rest of your day in no time.
Receiving dental bonding from a dentist near you is a great option for minor tooth corrections, and this simple, painless process can be completed in just one appointment. Not to mention, it's more affordable than receiving porcelain veneers or having your teeth professionally whitened.
Prior to receiving cosmetic dentistry in Fort McMurray, be sure to consult a dentist near you. They'll be able to discuss with you whether you're a suitable candidate for a procedure or suggest one that may be more appropriate for your specific case instead.
Why Consider Cosmetic Dentistry
Feeling great in your body, which includes your smile, is important, as it gives us the confidence to face the rest of the world head-on. Receiving cosmetic dentistry near you will undoubtedly help you in this regard but, they'll also help you get your oral health back on track too, which is just as valuable.
Furthermore, unlike receiving dental veneers or crowns, less of your natural enamel needs to be scraped off.
When our teeth are damaged, this can give rise to infections, and cavities, and cause problems when we eat or drink. Making sure our teeth are healthy is another aspect of being happy and well. Dental bonding is both a cosmetic and restorative dental treatment. So, if you need minor alterations to your tooth, or if you're interested in learning more about this procedure, call our dental clinic and speak to one of our dentists in Fort McMurray today! We look forward to answering all your questions and aiding you on your journey to living better.