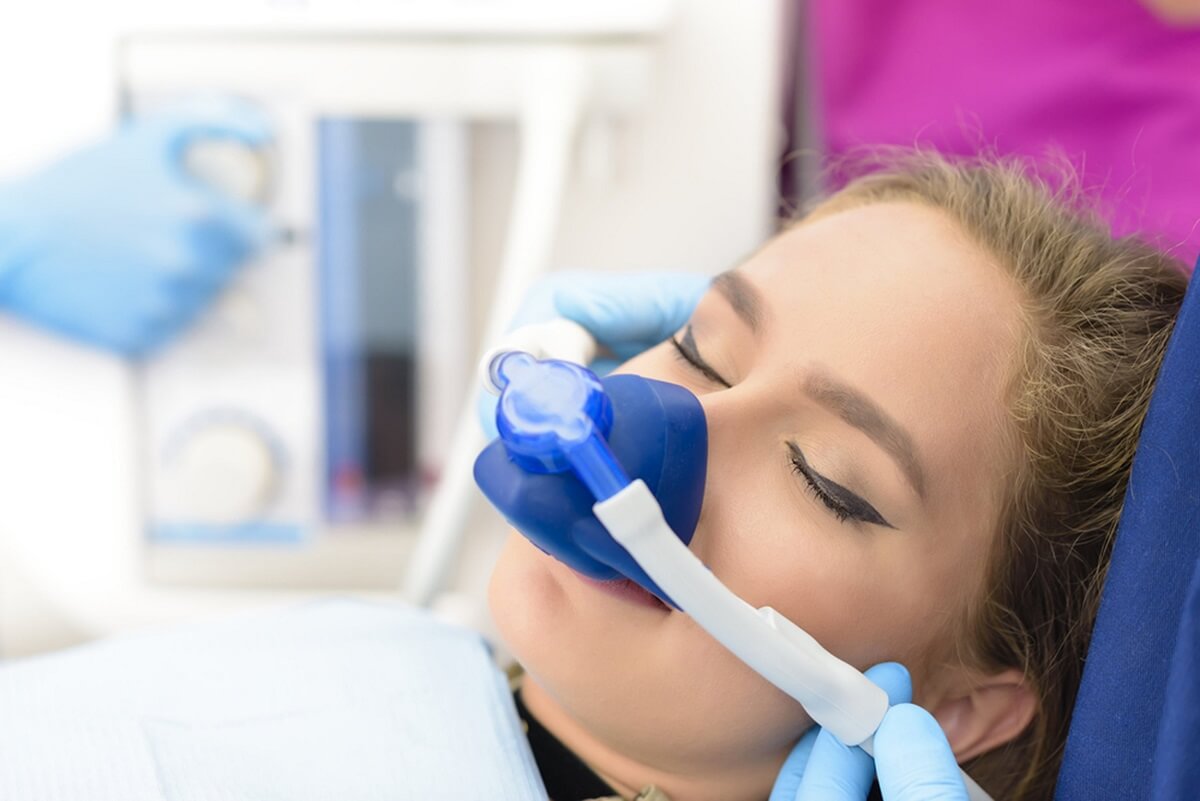 21 Jul

Thinking About Sedation Dentistry?

If the idea of visiting a dentist near you causes you extreme stress, and you cannot even fathom picking up the phone to make an appointment, you may have begun to neglect your oral health by choosing not to visit the dentist. If this is the case, it is a good idea to consider looking into your options for sedation dentistry in Fort McMurray.

Not taking proper care of your oral health can lead to some severe issues, including:
Gum disease
Tooth decay
Oral cancer
Tooth loss
At Maxx Dental Group, we offer sedation dentistry near you so that you can visit the dentist and prevent these dental issues from occurring without having to suffer from anxiety and discomfort during your visit. Continue reading to learn if sedation dentistry is right for you.
What is Sedation Dentistry?
A visit to the dentist should always be a good experience. The point of visiting the dentist is to take care of your health, which should always feel good. Unfortunately, our team understands that this isn't the case for some people. Even if you don't like going to the dentist, it is still important for your oral and overall health. For those who fear the dentist or strongly dislike visiting the dentist, sedation dentistry is a great option.
Many individuals believe sedation dentistry is only for major procedures such as wisdom tooth extraction; however, our dentist in Fort McMurray is happy to use sedation dentistry for any dental appointment where the patient feels unsafe or uncomfortable. If you opt for sedation dentistry, our dental professional will provide you with a sedative that will allow you to enter a state of deep relaxation. Most of the time, sedation dentistry will not put you to sleep but will ensure that you feel calm and comfortable throughout your procedure. It is not uncommon to have little to no memory of the appointment once it is complete.
Sedation dentistry is very safe, and if you are an anxious patient, it is a great idea to ask your dentist if it is an option for you.
Who Should Get Sedation Dentistry?
Many people can benefit from sedation dentistry. You should consider sedation dentistry if:
You experience dental anxiety: this is the most common reason why patients choose to get sedation dentistry. Dental anxiety is a term for the feelings of stress or fear that one experiences in a dental office. If your anxiety is so severe that it is causing you to skip your dental checkups, you should consider sedation dentistry.
You need to undergo a lengthy dental procedure: sitting in a dental chair for a long period of time can get uncomfortable for anyone, so sedation dentistry is very helpful in these situations.
You have a strong gag reflex: this is often out of our control and can cause many problems during a dental procedure. Sedation dentistry will relax your mind and body enough so that your dentist can complete your dental procedure quickly and efficiently without causing you any discomfort.
Interested in Sedation Dentistry?
At Maxx Dental Group, we offer our patients options for sedation dentistry so that their dental experience can be as positive as possible. We understand that while necessary, a dental visit isn't on the top of everyone's list of "fun things to do," but we hope that sedation dentistry can make your dental visits a little bit easier. If you would like to learn more about if sedation dentistry is right for you, please contact our team to book an appointment today.